if you look closely, you can see bruce's ghost slowly being resurrected. he's coming back for you. that means you no longer need me as your surrogate blogger.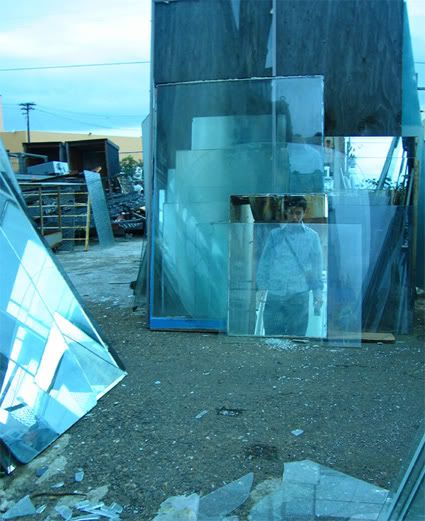 my time here is up. i am no longer needed. i hope you've enjoyed reading as much as i've enjoyed posting. i fare you well. i leave you with this song.

Strung Out on OK Computer - Exit Music (for a film)
from
Strung Out on OK Computer
(Vitamin, 2001)
the original of this song is by some band called radiohead and is based on the suicides of romeo and juliet. thom yorke wrote the song for baz luhrmann's film adaption of the play and it can be heard when the credits roll out at the end of the film. the string version of this song plays like a soundtrack for the last scene of the shakespeare tragedy. the song always conjures visualizations of the star crossed lovers dying on stage near the end of the song.
my departure is not nearly as tragic because in a week, i will continue blogging and posting songs at my original location:
post post script
. i will come back with a lots of stories and pictures to share.
end scene.